It's been a while, but I'm starting my first "client" project this month. What I mean is, that I typically work with agencies or other teams and I don't normally work directly with the end client. I only take on projects with end clients if the project is interesting and they have a suitable budget.
👷‍♂️ Work
This month has been fairly busy, I started work on a new marketing site for Etcho and carried on with my contract project.
The contract project was due to finish at the end of March, but none of the leads that came in last month really panned out – a bunch of the leads never replied or I passed it on as the projects weren't as interesting as the work I had been doing.
The agency I've been working with since last September wants to keep working with me for as long as they can and so we decided to do a rolling monthly contract if either party wants to end it then we just need to give each other a month notice.
They're a great team to work with, the projects are interesting and it's all using technologies that are good to know so it's a win-win.
It also means I can be more selective with the projects I take on as I don't really need to take on any new projects alongside this part-time work.
👨‍🎨 Office makeover
This kind of came out of the blue, but I decided to paint my office. For the past 3 years, I've had a green feature wall, but I decided to paint the other 3 walls the same colour and get some new plants – I'm now well on my way to working in a jungle.
I posted a shot on Instagram of what my updated office looks like if you want to see it.
🏦 Swapping banks
One of my goals last month was to convince my wife to move our joint account away from HSBC to Monzo. This was largely driven by environmental reasons.
I knew that HSBC didn't do good things with our money but I hadn't realised they are ranked second in the UK for financing fossil fuels.
Well, that was the ammunition I needed to convince my wife and so we have created a Monzo joint account. We still need to move our direct debits etc. over but it's a good first step.
🎗 New charity donation
Off the back of one of my investments last month (Stem & Glory), they shared that they had donated 18,000 meals to those in need in India and the UK through Akshaya Patra.
This is exactly the kind of thing I'd support and so I set up a small monthly donation to help feed hungry children too.
🌱 Growing food
Over the past 3 years, my wife and I have been growing a few small herbs and vegetables in our garden.
Long story short, we've got some space at an allotment to grow our own vegetables and so we'll fail and learn a lot this year.
I'm excited to get my daughter involved and develop an understanding of where food comes from and continue having her help me cook food.
💵 Keep total monthly spend below £3k

💳 Persuade my wife to move over to Monzo joint account

🧭 Create a content plan for Stryve
April is set to be a very repetitive month, I'll basically be working on 2 projects – my contract project and Etcho.
All other clients I do work with regularly will have to wait until May before I can help them.
This does mean I'll have to break my 4 day work week but it was for the right project.
☀️ Find a hosting provider that runs on renewable energy

☁️ Keep Etcho carbon footprint below 0.3g per page view
💡 Freelance tip of the month
Try to get into a position where you have more control over the projects you take on, instead of saying yes to anything that comes your way.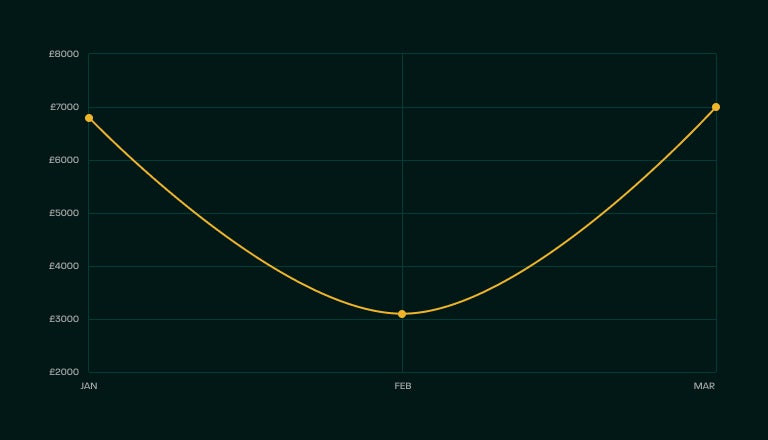 Asparagus fern
I bought this asparagus fern for my office and I've got to admit it's quickly become my favourite plant. It's such a vibrant green and there's something about the needles that make it stand out amongst my other plants.
View product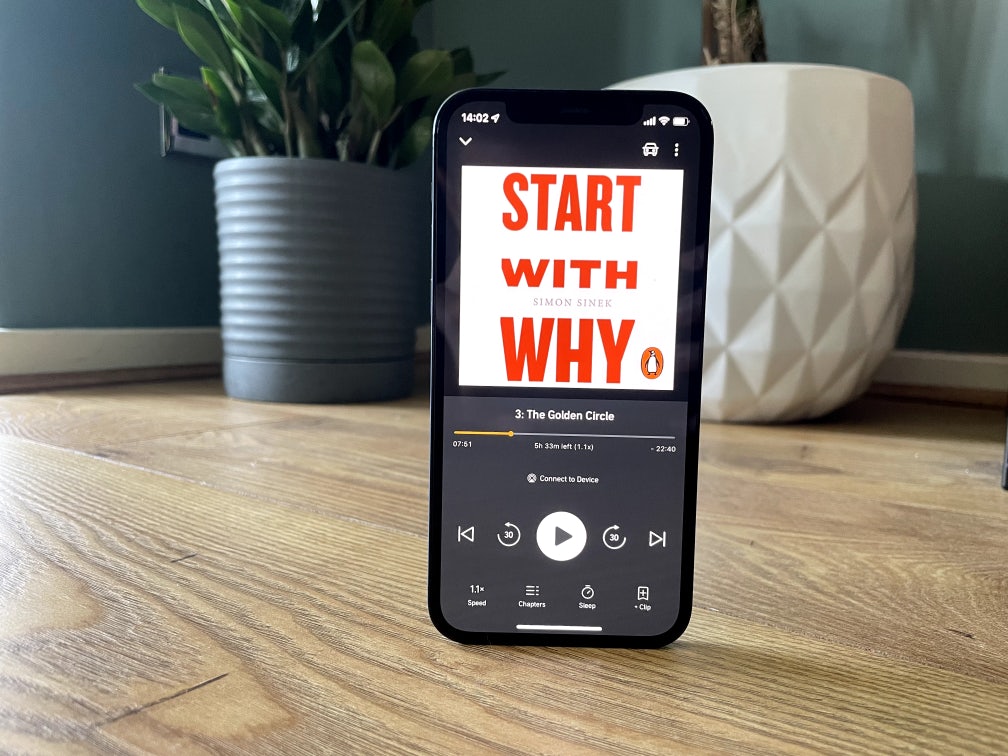 Start with why
This book has been on my wishlist for a while now, but it felt like the right time to listen to it. I've been at a cross-road where I want to take my business for some time, instead of just what I'm doing I've come to a point where why I want to do something is a powerful driving force.
View book